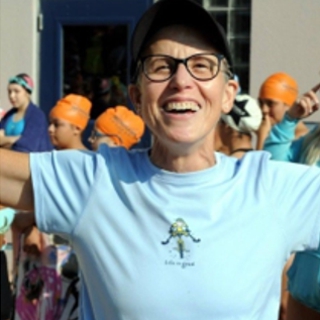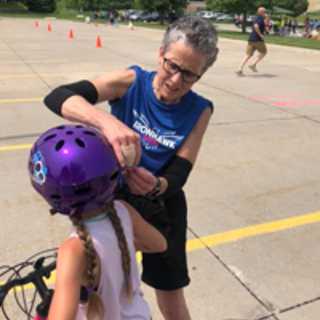 Erin Sullivan
Co-Founder, President
I have been a longtime member of the swimming, running and biking community in Omaha. I am a U.S. Masters Swim coach, a race director, a member of the Omaha Running Club Hall of Fame and a Kona finisher.
My passion has been to mentor individuals who want to get active, not just in the sport of triathlon but by any movement that works for an individual. Participation in sports has provided me with not only a feeling of accomplishment but also led to lifelong friendships and a more inclusive, supportive community.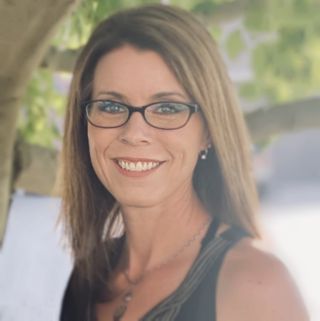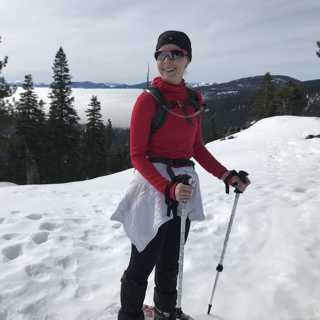 Julie Ortman
Vice President
I've always loved participating in sports growing up, so it wasn't a difficult transition to start running in college to remain active. After completing several marathons, I was up for a new challenge and watching the Ironman World Championship on TV one afternoon started me on the triathlon path.
Just like many of our IHJ participants, I too, had to take swimming lessons to learn to swim! I've since competed at all triathlon distances and have met so many of my closest friends along the way. I love being a part of IHJ to not only watch our IHJ athletes accomplish their goals, but to see them develop friendships and have fun along the way!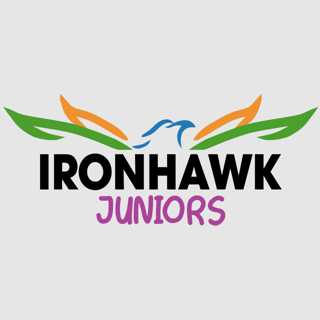 Jill Kestel
Secretary
Coming Soon!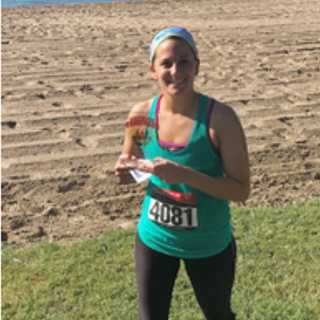 Lindsay Toussant
Treasurer
Hi! I'm Lindsay and my love for sports goes back nearly 30 years. I have worked in the sporting industry since 2012 at various levels and with various sports. I work for the Omaha Sports Commission and felt teaming up with Ironhawk Juniors was a perfect fit for my passion and a great way to inspire the next generation! I just completed my FIRST triathlon in the Fall of 2019 (thanks to the help of Kari Ann) and look forward to doing more when Springtime comes!
Beyond sports, I love trying new foods, cooking, traveling and spending time with my pets.Hi! I'm Lindsay and my love for sports goes back nearly 30 years. I have worked in the sporting industry since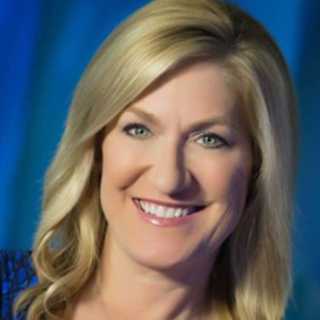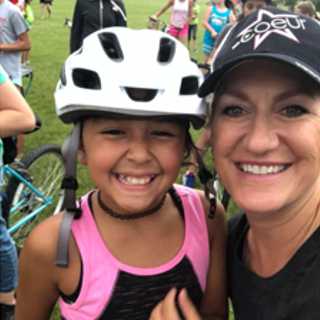 Michelle Bandur
Co-Founder, Social Media & Community Outreach
When I was about the same age of our Juniors, I first learned of triathlon while watching the Ironman World Championships. I thought, "I am going to do that one day." Although my Kona dreams haven't come true yet, I am a six time Ironman! I have completed around 100 triathlons, and love how the sport has introduced me to incredible women and friends. I have learned to overcome challenges, work hard and live a healthy lifestyle. I want our IHJ girls to have this experience!
I also am a reporter at KETV in Omaha. An anonymous viewer sent me note with a dollar bill so to "fix my big, fat nose and bags under my eyes". This incident shows that bullies come at all stages in our lives but that we also have the power to overcome the negative. I have used the dollar bill to inspire thousands of dollars in donations for IHJ. Together we can turn the negatives to positives!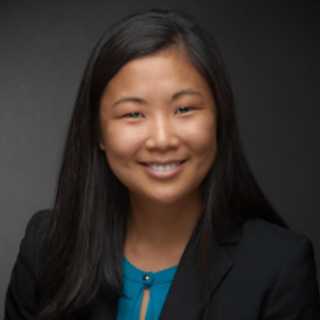 Lisa Peters
Bike Lead
I am a lifelong runner who accidentally became a triathlete after college. Being involved with Ironhawk Juniors and watching the IHJ athletes grow has reminded me of the joy that comes from learning the sport of triathlon, taking on new challenges, and discovering the self-confidence that comes from achieving small successes that build into larger successes.
I love being part of what I hope is a lifelong fitness journey for our IHJ athletes and witnessing the athletes grow into tomorrow's leaders (and probably my future bosses).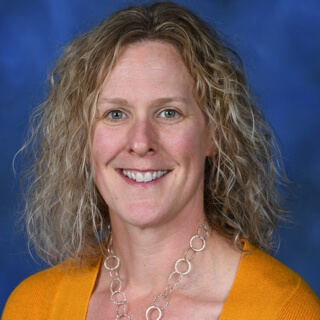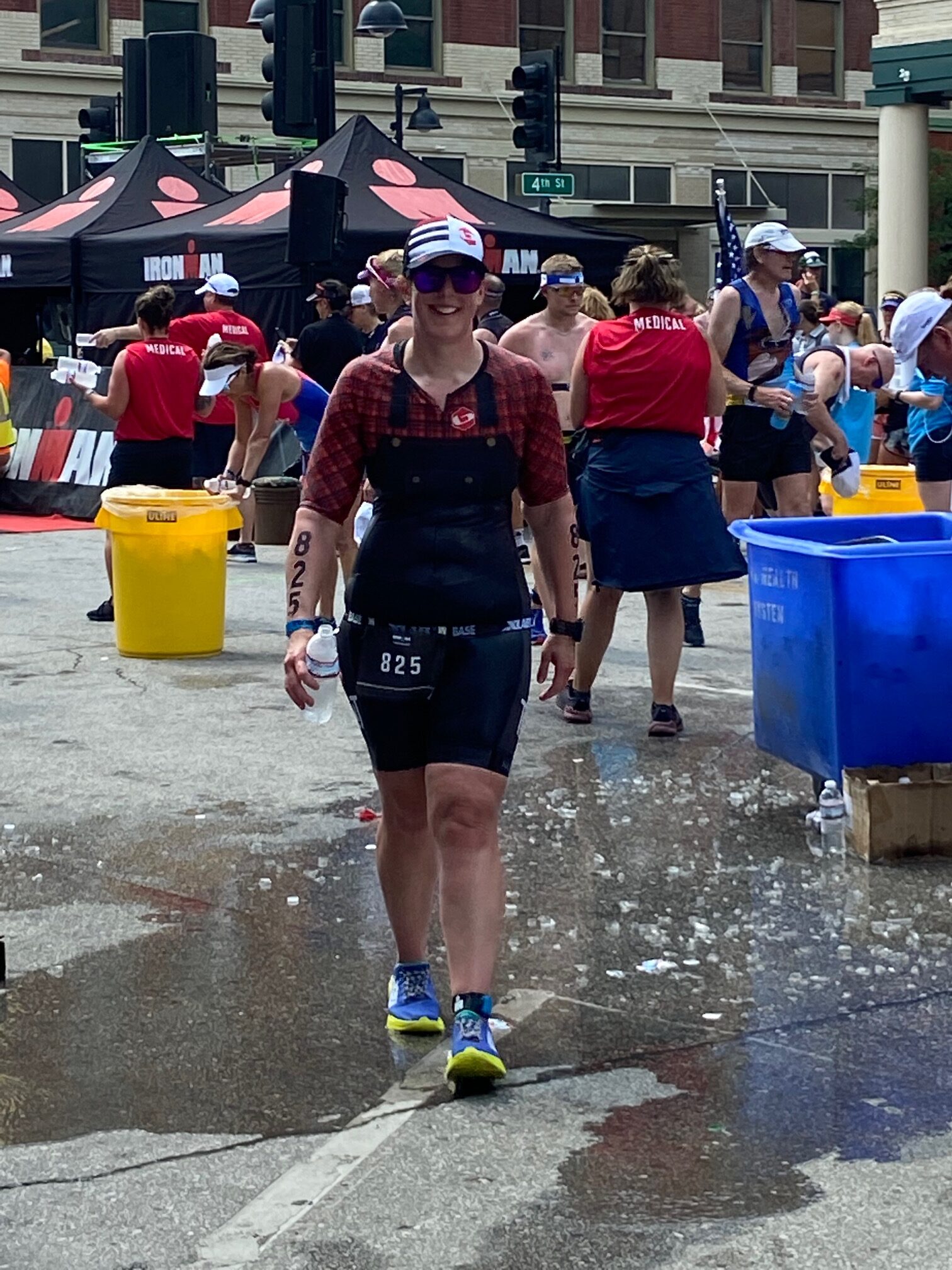 Kristi Johnson
Run Lead
I've been involved in sports for as long as I can remember whether it was playing them, or helping injured athletes get back onto the field or court. I love the environment, camaraderie and life lessons it brings. My journey in triathlon began in 2014 with the Omaha Women's Triathlon. I fell in love quickly and I wish I'd had the opportunity to be exposed to the sport much earlier in life. I was welcomed and mentored by so many great people in the triathlon community and have enjoyed helping newcomers to the sport find success through my involvement with Team Nebraska Triathlon.
I've been fortunate to be part of the Ironhawk Juniors program and am excited to be taking on the titles of Run Lead and Board Member in 2022. Seeing what the Ironhawk Juniors program does to enrich the lives of the athletes we work with each summer, building upon our values of Honor Self and Others, Teamwork, Be Kind, Accomplish the Impossible and Empowerment through Triathlon, and seeing the sheer look of joy on their faces each week when showing up for practice is what the program embodies.
It's exciting what this program has accomplished thus far, the lives we've enhanced, work ethic and values we've helped to instill, and I cannot wait to see how we continue to impact the lives of our IHJ athletes in the years to come.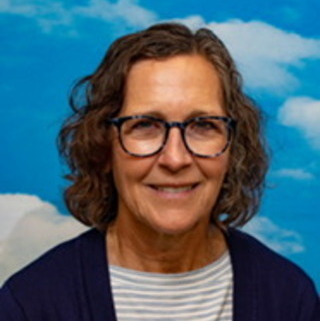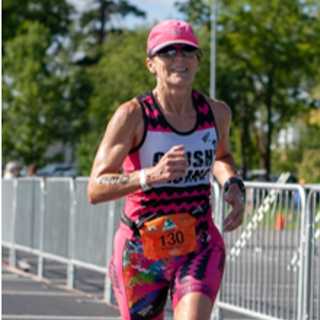 Kris Story
Volunteer Lead
I have been a triathlete for 10 years and absolutely love it! I started by doing the Omaha Women's Triathlon as a total newbie. Fortunately, the race director of that race put together a series of classes on all the ins and outs of Triathlon, which made my first race fun and a success! As a result, I was hooked! I have now done dozens of Triathlons at every race distance and have raced at Kona, at the Ironman 70.3 World Championships in Nice, France, and at the ITU Olympic World Championships in Lausanne, Switzerland. More importantly, I have gained tons of new friends and have a new appreciation for the importance of being active at any age. I love volunteering for the Ironhawk Juniors and am honored to now be serving on the board. I am excited to share my love of Triathlon with the next generation of triathletes and to see where we take this next!
Meet the Ironhawk Juniors Board
IHJ board members share in IHJ's passion for moving young people and changing lives. IHJ's current board members include: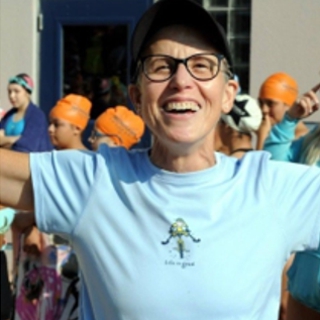 Erin Sullivan
Co-Founder, President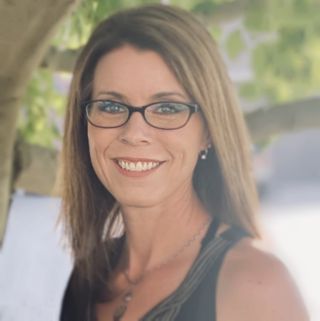 Julie Ortman
Vice President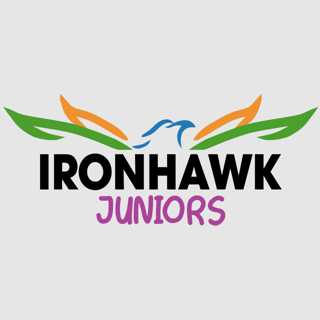 Lindsay Toussant
Treasurer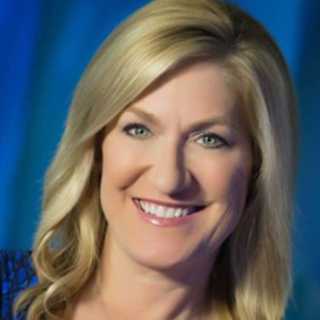 Michelle Bandur
Co-Founder, Community Outreach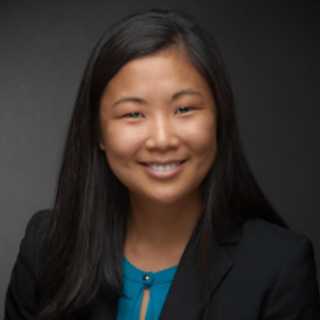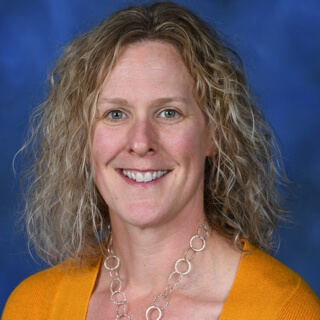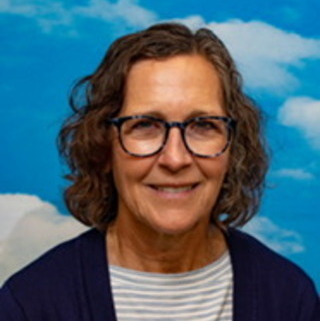 Kris Story
Volunteer Lead