IHJ participants take part in weekly practices where the Juniors train to participate in the Ironhawk Juniors Triathlon event. The weekly practice sessions have been carefully designed by USAT Certified coaches and help the girls enhance their swimming, biking, and running skills.
Register for this year's program on the Ironhawk Juniors Triathlon Program page.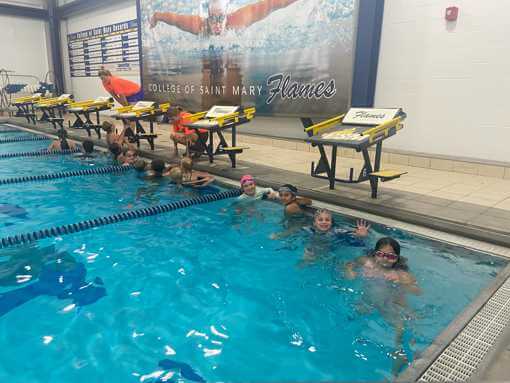 Weekly practice sessions occur on Thursday evenings from 6:00–7:45 PM
at the College of Saint Mary (7000 Mercy Road, Omaha, NE).